Several Perth families of former service personnel have been left devastated after the plaques on their loved ones' final resting places were stolen from a southern suburb cemetery.
Families who visited their beloved's gravestones at East Rockingham Pioneer Cemetery over the Easter long weekend were shocked and horrified to find them bare.
It is unclear at this stage how many plaques were taken but a grandson of Lawrence Raymond Day, whose name plate was taken, believes there were about 10 others stolen.
The granddaughter of the late Mr Day, Jessica Capelinha, was heartbroken to make the discovery.
"The plaque is worth more than any money," she said.
"It's the sentimental value behind it.
"It's a place for my daughter to visit her great pop."
Ms Capelinha said her grandfather was a Kwinana local who fought in World War II as part of the 2/28th Australian Infantry Battalion and the 4th Anti-Tank Regiment as a craftsman and later died of old age at 93.
"He fought for this country in WWII and it's horrible to know that this is how some people pay their respects and thanks," she said.
"Knowing that someone took something which is of no value to them is heartbreaking."
Rockingham Councillor Matt Whitfield, who was contacted by at least seven constituents whose loved one's plaques were stolen, said he was disgusted by the "absolute low life" act.
"These are worth more to the families than anyone who's stolen them," he said.
"To consciously steal plaques from graves is disgusting, the charitable side of me questions the emotional and financial struggles that could force someone to desecrate graves.
"I am urging whomever is responsible to drop them off somewhere, no questions asked.
"I really hope this is nothing more sinister, some of the plaques were for ex military personnel and we are approaching Anzac Day and I really hope that is not the case."
Mr Whitfield said whoever did this had gone out looking specifically for ex-service personnel.
"The plaques taken were not in one area, they're scattered throughout the cemetery," he said.
"I really hope it's nothing to do with anything about serving for our country and it's just someone desperate for money who has taken them who needs help.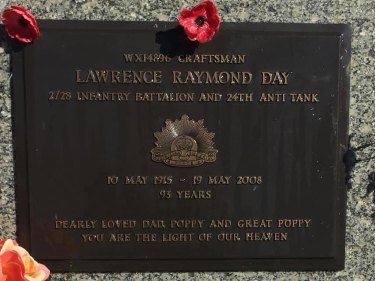 "If whoever has taken them wants to drop them off somewhere with no questions asked, now is the time to do so."
The plaques that were forcibly removed were emotionally significant to the families but were copper based and perhaps a monetary value to the thieves.
I am aware of copper fittings being stolen at building sites and other locations but this is something different.
Anyone with information can call police on 131 444.